Description
The Cabasse Pure Sound
Its compactness is unrivaled thanks to its tri-coaxial design and its specific bass loudspeaker. THE PEARL AKOYA, created and developed in Brittany in Northern France offers exceptional acoustic quality and power that is comparable to that of a classical orchestra, all from a small package.
Versatility
THE PEARL AKOYA is a versatile piece of kit and in addition to the most common streaming services directly implemented in the StreamCONTROL (Android/iOS) application, it offers voice control, multiroom and a connection to your vinyl, CD or TV decks and it also features automatic calibration.
THE PEARL AKOYA integrates perfectly with the StreamControl Cabasse multiroom system, and allows you to play the same music in several rooms simultaneously, or different music on your Cabasse WiFi speakers.
The sound can be redistributed from a Bluetooth® connection or from the sound input to multiroom. It enables hubless HD streaming technology at 80 microseconds. Enjoy playback of all your audio files, from MP3 to ultra-high definition files (stored at home on hard drives/computers) to internet radio or specialized services.
Programmable Bluetooth Remote
THE PEARL AKOYA comes with a streamlined and ergonomically designed Bluetooth remote control with a refined finish.
It enables you to easily and intuitively control the speaker wirelessly: adjust the volume by rotating the ring, select the input type, play, and pause, and select a radio station or your favorite piece of music, etc.
Wallmounting
A dedicated wall bracket enables you to fix THE PEARL AKOYA to any wall.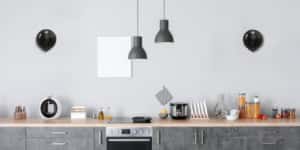 KEY FEATURES:
• A Coaxial wireless speaker
• Small footprint, large sound
• High-res streaming built in
• Expansive connectivity allowing for versatile use